Looking for a Quality Year Round Lawn Service Provider?
We are praised as a Highly Recommended Lawn Care Service that is fully licensed and insured . By using state of the art, well maintained equipment, and can handle any job with professionalism. Our team is very capable of giving you a first class looking job. Fast Eddy's has been servicing the Northdale, Carrollwood and Country Place neighborhoods for 33+ years and we are very grateful for the continued community support. We also service many other nearby communities. Give us a call and we would be happy to review our current route, to see if we can accommodate your needs.
Our Mission Statement:
Our competitive prices, quality workmanship and excellent customer service is what we strive to sell and perform with every visit. Let Fast Eddy's make your personal property, lawn and landscape look groomed and well maintained. Striving to impress your neighbors, friends and family when driving by or coming to visit your home. We treat your home and property as our own, as an aesthetically pleasing home with pride of ownership and giving a lasting impression.
Estimates are quick and easy and available by phone
You may live next to a customer we already service. Being very familiar with the neighborhoods, we only need your physical mailing street address to give you a quote for basic lawn services (mowing, edging, weed whacking and blow).
Introduction:
Hi, I'm "John" J C Ferreira, the Owner and President. – I have 28+ years experience owning and running a landscape business. Your property is in very good hands. Started with Fast Eddy's on July 15th of 2022 and bought Fast Eddy's on September 1, 2022. I've been personally and physically working 100% of the Fast Eddy's clients properties. It's my pleasure to meet all the clients personally and learn each client's property layouts, shrubs and understand their personal expectations. Respectfully appreciate this opportunity and will always be there for Fast Eddy's clients, their homes, landscape with attention to detail and will carry on the tradition of quality and integrity set in place by the original Fast Eddy owner, Mr Edward Cetrangolo.
John Ferreira, Owner & President
28+ Years Experience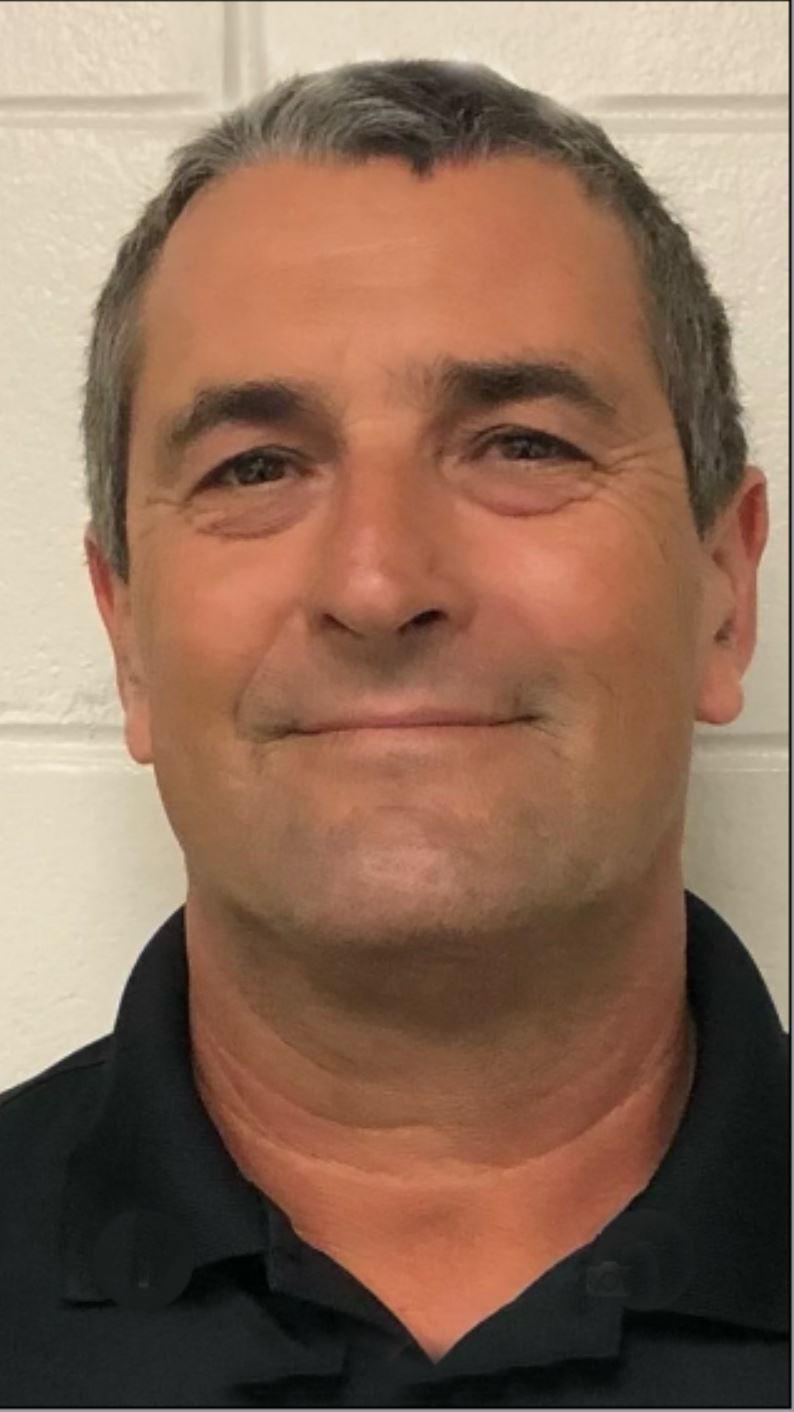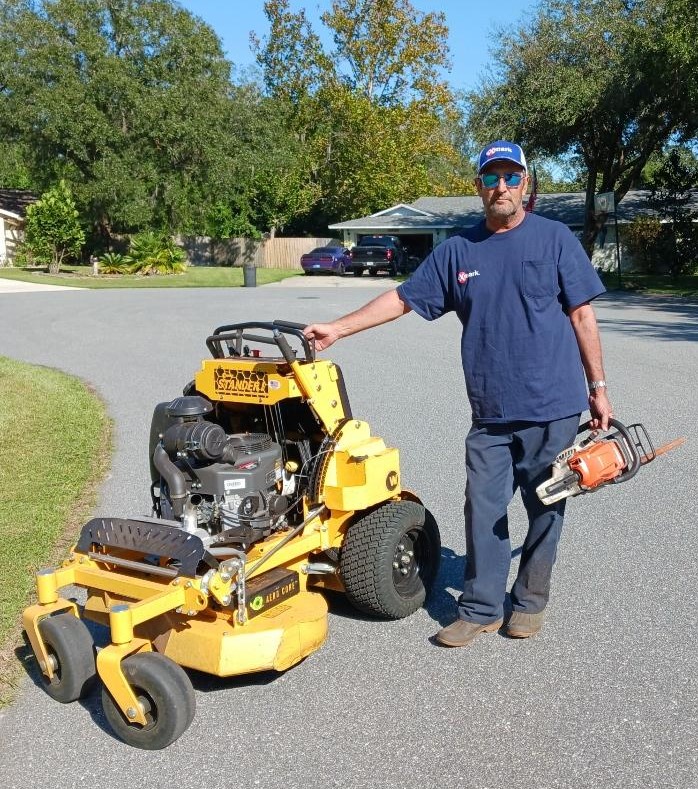 Hi, I'm Tyrone Jenkins and I have 12+ years experience working directly in the Fast Eddy's organization. Many clients personally know me as "Ty". Ty does our route logistics and is the equipment and truck manager. Ty has a fantastic personality and excellent work ethic. We call Ty the "Lifeblood and the backbone" of the company due to his many years of service without missing any days of work. Ty is willing to work overtime and harder than any employee we have hired in the past 33+ years. Our company and our clients appreciate Ty very much for his strength and vitality . His accountability and years at one company is a constant reminder, how one employee can mean so much and make a huge difference to an organization's growth and reliability.
Tyrone Jenkins, Route Logistics and Equipment Manager
12+ Years Experience Landscaping with Fast Eddy's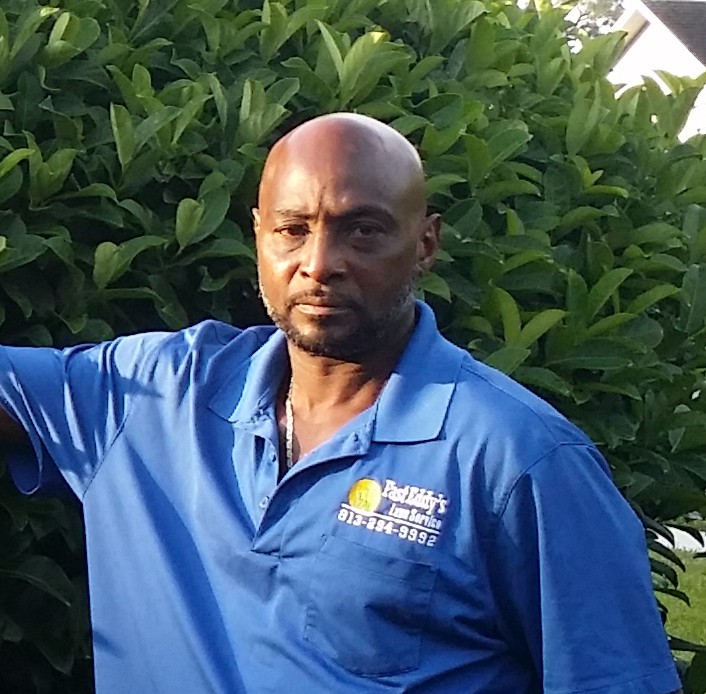 Hi I'm Edward M Cetrangolo, The administrator of Fast Eddy's Lawn Service, LLC. with 33+ years experience in building, maintaining, sales and physically working all aspects of this landscape business. Our base of clients is located in the Greater Northdale, Carrollwood area. Proficient building and maintaining a lawn service company, including this Website's design and functions. Responsible for the logbooks and accounting organization, Quickbooks Pro software and AnyTime Deluxe are two of our most important programs when servicing our clients. We are grateful to have so many loyal customers over the years.
Edward M Cetrangolo – Administrator
33+ Years Experience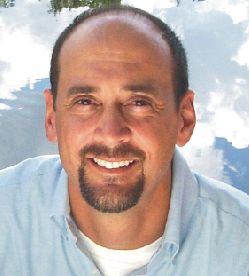 Basic Lawn Service Program Listed Below:
Mowing with environmentally friendly commercial mulching mowers
Edging all walks, beds, tree rings, driveway with handheld edgers
Weed wacking or string line trimming what the mower does not cut
Blow off clean – all walkways, driveway, patios and door steps.
We Offer 2 Lawn Service Packages
Whether your lawn is St Augustine sod or Bahiagrass we will keep a professional eye on it and work together with your outdoor fertilizer & pest control company. We look for sod pests like cinch bugs, mole crickets and any type of fungus. Keeping them under control will keep the grass growing greener and healthy. If we see areas of stressed grass or signs of growth problems we notify you immediately so you can call on your lawn fertilizer, bug and weed prevention company to resolve those issue.
Serving all of Zip codes: The Greater Northdale Community 33624, Carrollwood 33625, Citrus Park 33618, Lake Magdalene 33548, 34639, 33548, 33558, 34638, 33655, 33658.